Key Achievements and Successes (2006-2009)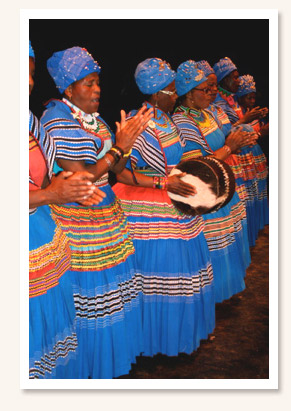 Pictures Courtesy of The African Cultural Heritage Trust (ACHT) / Zindala Zombili.
In 2006, registered as a non-profit, Section 21 organization with Section 18A (tax-exempt status)
Governance structures put in place in 2006/2007 (Appointment of a Board of Directors, Auditors, etc) and established an office in Centurion, Pretoria, South Africa
Raised over R2 million in seed funding from the private sector, NGOs, Foundations and Public sector to establish our programmes
Established programmes in HIV/AIDS, Education, Entrepreneurship Development and Gender and Women Empowerment and put capacity in place
Launched a 4 country SADC research study in 2007 looking at the role of culture in HIV/AIDS. Study completed in January 2009 and will inform policy development and a mass region wide HIV/AIDS advocacy campaign addressing behavior change
Hosted two SADC Youth conferences in 2006 and 2007 addressing the UN Millennium Development Goals in Africa
A for profit (income generation) arm of the organization was created to alleviate the organization from donor dependency
In 2008, established partnerships with various universities in the SADC region and international universities like Harvard University to conduct research for all our programmes.
In 2009, received additional funding to implement 3 year strategic plan (2009-2012) following the success of implementing its initial 3 year plan (2006-2009).