Economic Development and Entrepreneurship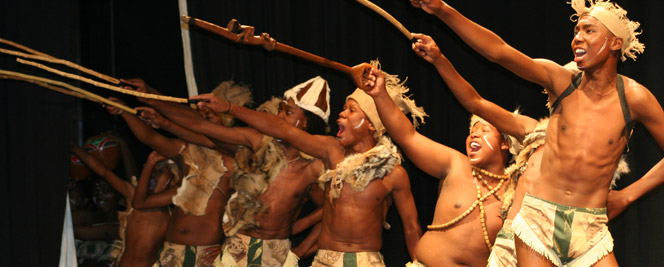 Pictures Courtesy of The African Cultural Heritage Trust (ACHT) / Zindala Zombili
Program Summary:
"Poverty is the worst form of violence." - Mahatma Ghandi
The Ubuntu Institute economic development and entrepreneurship programme is focused on business development, capacity building for entrepreneurship development and social entrepreneurship promoting cultural industries and rural development in Southern Africa
Approaches
Focusing on Tourism industry and rural economic development projects e.g. cultural tourism, agriculture and micro-finance projects that promote self-reliance in communities.
Activities
Driven by our strategy, Ubuntu will carry out the following specific activities:
Strategy 3.1: Coordination ofregional traditional leaders to discuss business and trade opportunities to eradicate poverty in their communities. Without economic development, poverty will not be eradicated. Entrepreneurship development and social entrepreneurship are key focus areas for our programme.
Strategy 3.2: Capacity Building of traditional leadership structures in business leadership skills, negotiation skills, poverty eradication strategies, foreign direct investment management, operations management systems, communications, financial management and measurement and evaluation skills will be put in place to ensure sustainability of programmes. Training on core knowledge of market access to specific business sectors e.g. tourism, agriculture and information technology will be provided.
Strategy 3.3: Education and Awareness- Education on business & economic development skills and awareness on market opportunities will be provided. A key aspect of the educational and awareness programme is the promotion of social entrepreneurship development in rural communities. Social entrepreneurship is about self-sustainability at its core and the ability to generate resources creatively in communities that can drive social change. The Ubuntu Institute will promote its model of self sustainability and social entrepreneurship by demonstrating the for-profit income generating arm it created to sustain the work of the Institute and reduce reliance on donor funding.
Strategy 3.4: Advocacy- on access to markets and capital for rural economic development initiatives.
Strategy 3.5: Research- Ongoing research needs to be done on rural development programmes and poverty eradication strategies. Specifically, more work needs to be done to reduce the gap between policy planning and implementation. Many good plans exist, but are not properly implemented-at the expense of the poor. The Ubuntu programme will partner with various organizations to find ways to fast-track service delivery in rural communities to reach the poor.