Education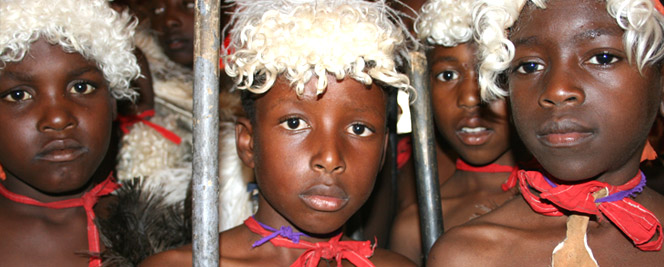 Pictures Courtesy of The African Cultural Heritage Trust (ACHT) / Zindala Zombili
Programme Summary:
The Ubuntu Institute Education programme is focused on skills development, training, providing employment opportunities and scholarships for youth and adults from previously disadvantaged backgrounds. The focus of the programme is in the international community, particularly the USA and Canada, where the Ubuntu Institute sends its fellows for training and internship opportunities. The name of the programme is officially known as the Ubuntu Institute Fellowship Programme (UIFP) and was previously called the Ubuntu Exposure Programme.
The Ubuntu Institute Fellowship Programme (UIFP)
The Ubuntu Institute Fellowship Programme (UIFP) is divided into two components. The Inbound programme and Outbound programme.
The Inbound programme is a programme designed for international students and faculty that wish to volunteer in Southern Africa doing service learning programmes and community development initiatives in South Africa, Swaziland, Botswana, Lesotho or Zimbabwe. This programme gives international visitors the opportunity to make a difference in communities in Southern Africa that need help. For more information on this programme, please click here for the 2010 programme brochure.
The Outbound programme is designed for youth and adults from Southern Africa (SADC) and provides internships, learnerships, and training opportunities for unemployed graduates from disadvantaged communities in Southern Africa for a period of 6-12 months. The programme is largely focused on Tourism and Hospitality, one of the fastest growing economic sectors in most Southern African countries. The participants of this programme, referred to as "Ubuntu Institute fellows" travel to the United States and Canada to gain work experience at some of the most distinguished companies in the world. Click here for programme brochure .
Vision of the Ubuntu Institute Fellowship Programme
To develop global leaders through international exposure and enhance global partnerships through our programmes.
Mission of the Ubuntu Institute Fellowship Programme
To eradicate illiteracy, unemployment and poverty through skills development, providing job opportunities and cultural exchanges.
Values
Integrity, Global Partnerships and being of Service to humanity.
Applications: How to become an Ubuntu Fellow
Applications for 2011 are available- click here to download. Outbound fellows are selected only twice a year. Inbound fellows are accepted on a rolling basis.
Click here to download more information about the selection criteria for our Outbound Programme.
How you can partner with the Ubuntu Institute
Adopt a fellow
Nominate a fellow (and have them submit application form)
Fund a fellow to participate in the programme
Provide a job for returning candidates/fellows
Support our fundraising efforts
Volunteer
Invite us for a presentation on our programme
Make a small donation